Breakfast Menu
Juices
Orange | Pineapple | Apple | Tomato
Fruit & Cereal
Fresh Fruit in Season
Yoghurt (individual tub)
Peaches (in syrup)
Corn Flakes
Sultana Bran
Weet Bix
Coco Pops
Muesli
Grills
Bacon, Eggs & Tomato
Scrambled Eggs, Bacon & Tomato
Steak, Eggs & Tomato
Sausages, Eggs & Tomato
Grilled Perch, Hasbrowns & Tomato
Hot Dishes
Poached Eggs with Toast
Boiled Eggs (hard or soft) with Toast
Spaghetti with Toast
Baked Beans with Toast
Extras
Bacon Hasbrown Tomato Sausages
Toast - 2 slices per serve
White | Wholemeal | Raisin | Grain
with Marmalade | Strawberry Jam | Plum Jam | Honey | Vegemite
Croissants
2 Hot Croissants served with Butter and Jam
Beverages
Coffee - Black | White | Plunger
Tea - Black | White
Glass of Milk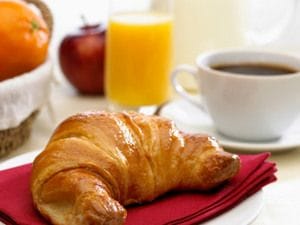 Continental and full cooked breakfasts are served daily to your room. Remember to get your order in the night before.
5 Bouroughs
Burgers

We source premium quality Australian beef from Mandalong station in NSW. Our beef is 100% grass fed Angus, single cut, freshly ground and never frozen, gluten and preservative free seasoned to perfection. All patties are cooked to medium unless otherwise requested.
Bar & Beer Garden
Quench your thirst in Racecourse Road's first trus beer garden, an urban oasis where you can enjoy our range of craft beers, a back bar full of top shelf spirits, carefully crafted cocktails andbottomless iced tea.
BBQ & Grill
Spiced, rubbed, smoked, mopped and chopped. Inspied by New York's 'low and slow'cooking movement, we've crafted our own receipes including house-smoked brisket, beef short ribs and pork baby back ribs.
Vagelis Cafe & Bar
Visit Vagelis where they offer a great twist on modern mediterranean cusine.
Enjoy their delicious food, wine and coffee while you sit in a relaxing alfresco atmosphere and enjoy the bay breezes.
Located on Racecourse Road and only a 10 minute walk
Gallopers Sports Club
This is one of Brisbane's best kept secrets, offering a range of modern facilities for members and guests. Located on the corner of Lancaster Rd and Nudgee Rd.
Open 7 days from 10am till late, the Club includes the Bistro which open for lunch and dinner, fully licensed bar, gaming room featuring 91 of the latest machines and a TAB facilitiy.